See The Luckiest Dog Alive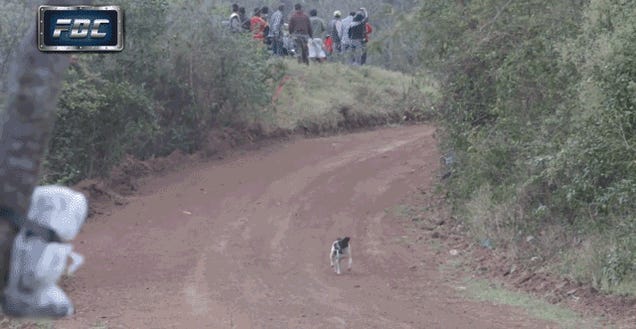 A dog running on a live stage in Bolivia's Rally De Santa Cruz over the weekend was spared from becoming roadkill when an oncoming Mitsubishi Lancer Evolution passed overhead on a jump.
The pup unknowingly ventured right into the middle of the dirt track at the Codasur 2016 rally on Sunday, then came shockingly close to getting hit by a speeding rally car.
A
s the car took the turn around a corner at high-speed, it hit a bump in the dirt road that sent the vehicle airborne. Luckily for the pup, it just so happened to find itself in the perfect spot for the car to sail over its head, narrowly avoiding a collision by mere inches.